Candroid Robotics Corporation Announcement
March 17, 2020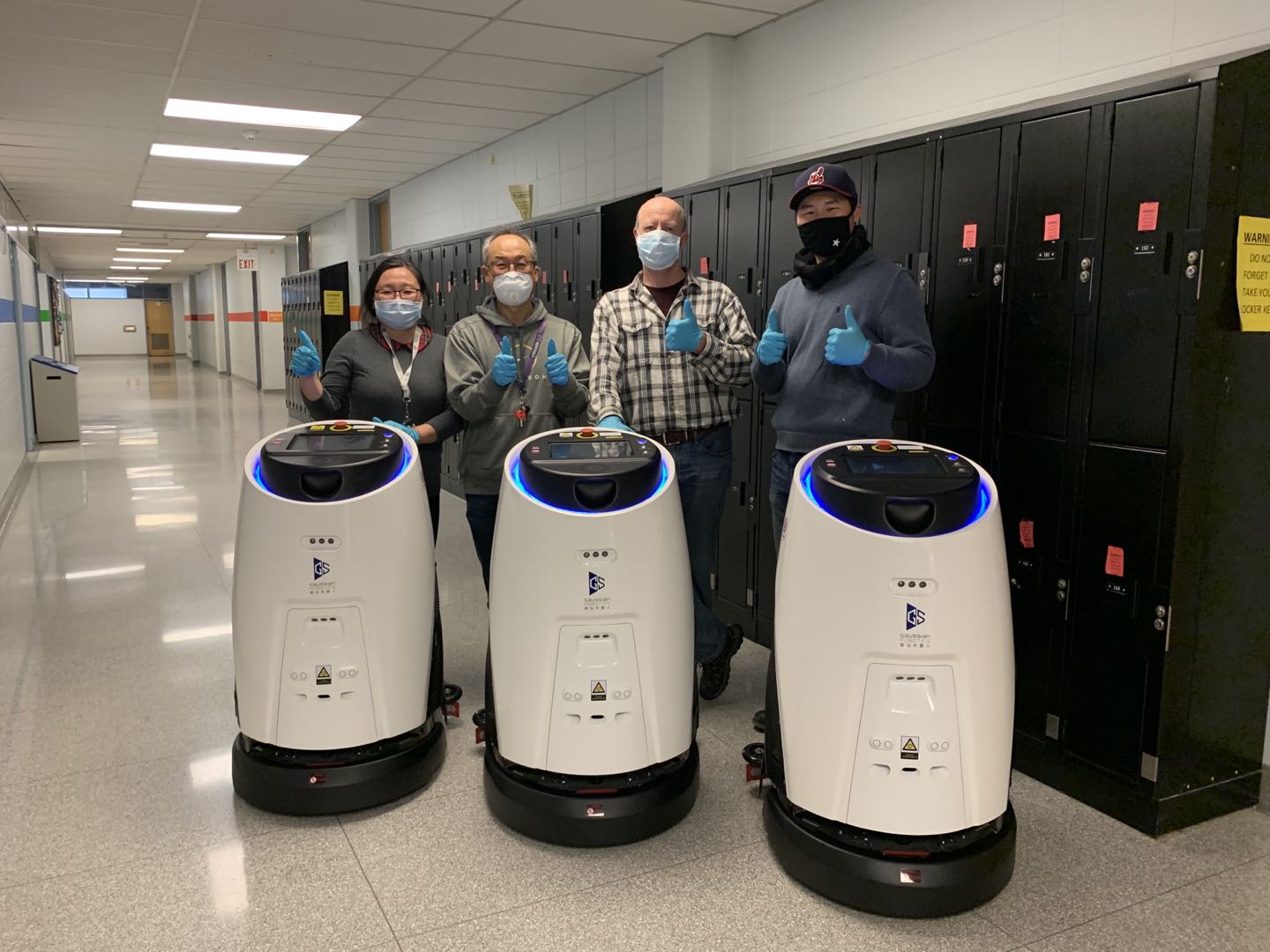 Candroid Robotics Corporation is pleased to announce it's first delivery & deployment of autonomous ECOBOT scrubbers to the University of Toronto.
These ECOBOT Scrub 50's were delivered during the early stages of the Covid-19 crisis, and like all major public facilities, staff deployment and cleaning protocols such as disinfecting & sanitizing are changing rapidly.
U of T can now re-prioritize their cleaning tasks by deploying their Custodian Team to perform frequent and intense sanitizing duties throughout their facility while assigning traditional and monotonous floor cleaning to Candroid Robotics' autonomous ECOBOT Scrub 50's.
By design, ECOBOT Scrub 50's are compact and able to turn within their own footprint making them ideally suited to navigate down hallways, through doorways and other areas where larger robotic scrubbers aren't as practical.
ECOBOT Scrub 50's can operate for 2+ hours and clean up to 1,500m2 per hour(16,146ft2) and coupled with it's unique 4 stage solution filtration & Recycling System, the need to continuously dump and fill cleaning tanks is eliminated . . . also known as Minimal Human Intervention.
Equipped with laser systems, 3D-depth cameras, ultrasonic sensors and the ability to Self-charge, the ECOBOT Scrub 50's safely provide truly autonomous cleaning.
Autonomous with the ECOBOT Scrub 50 means Easy to Use. Mapping a 3,000m2 (32,291ft2) can be performed on site in 30 minutes with user friendly applications enabling rapid deployment.
Performance & Productivity reports are communicated via email/SMS and the GS Cloud Management System to supervisors, administrators or managers, thus ensuring accountability and greater value to their business partners, customers and environment.
There are no monthly report subscriptions as ECOBOT reports rely on your SIM card and data package.
Please contact us for further information on how Candroid Robotics' line of autonomous ECOBOTS can help your Team.